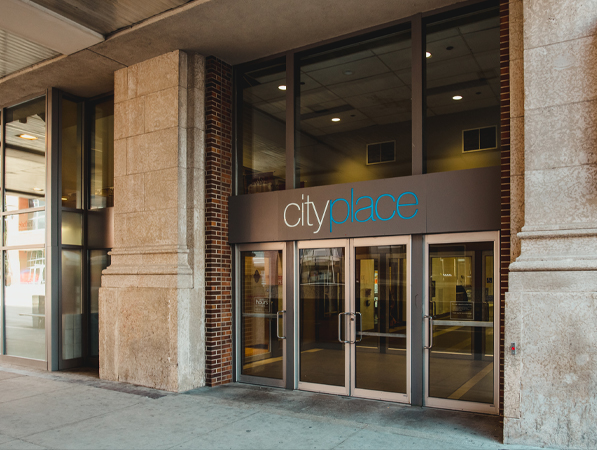 Monday, September 13, 2021
With the return of downtown events to the Canada Life Centre, the skywalks connecting to Cityplace and the street level entrances have all returned to regular hours, beginning today.
Skywalks – 7 days a week
✦ 7am – 12:30am
Cityplace Entrances – 7 days a week
✦ Donald – 7am – 10pm
✦ Graham – 7am – 11pm
✦ St. Mary – 7am – 1am
✦ Hargrave – 7am – 3am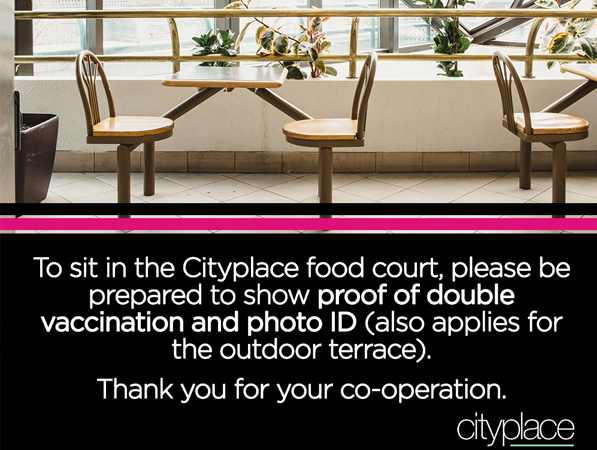 Tuesday, September 7, 2021
To sit in the Cityplace food court, please be prepared to show proof of double vaccination and photo ID (also applies for the outdoor terrace). If you have a medical reason not to be vaccinated, please be prepared to show proof issued from the Government of Manitoba. Children under 12 are able to sit with a vaccinated adult. This also applies to all restaurants with in-unit seating.
Saturday, August 28, 2021
Please be aware that with the changes to the Manitoba Public Health Orders, wearing a mask or a face covering is required at all times inside Cityplace (and in all indoor public spaces).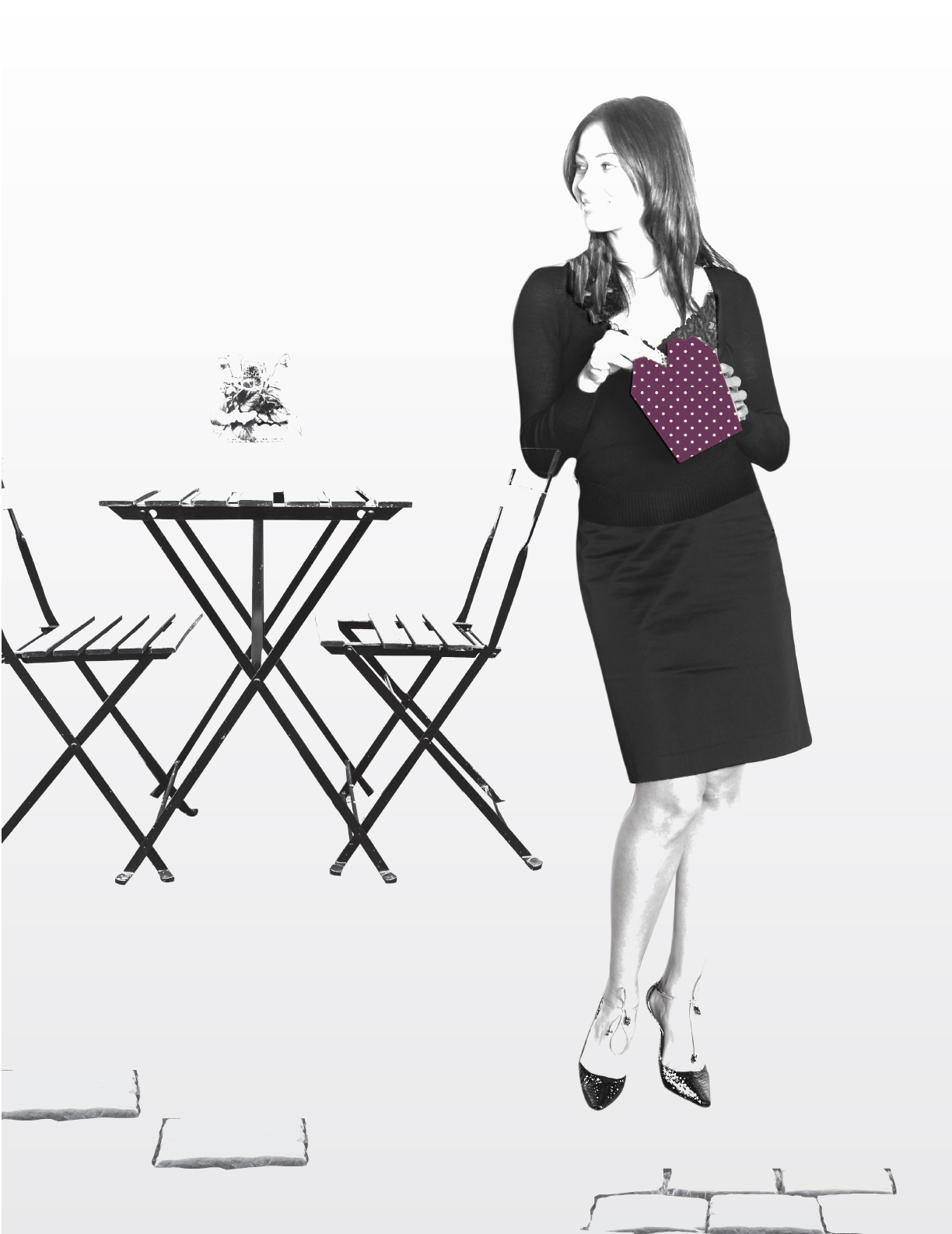 Welcome to Cityplace
Welcome to Cityplace at 333 St Mary Ave, one of downtown Winnipeg's most convenient destinations.
Located in the heart of the Sports, Entertainment and Hospitality District, Cityplace is the ideal stop for a lunch hour shop, medical appointment, a pre-game nosh or a post-game drink.
Cityplace is the epicenter for excellent dining (with both formal restaurants and for a quick bite in the food court), convenient central parking, a rooftop outdoor terrace and the only gaming centre within downtown Winnipeg.
Merchant Profile
Za Pizza Bistro Express