204-998-7998
Second Level



Business Hours
Monday – Saturday: 10am – 6pm
Sunday: Closed
REVISED HOURS:
Monday – Friday: 10am – 5:30pm
Saturday: 11am – 5pm
On days of events at Canada Life Centre,
open hours may differ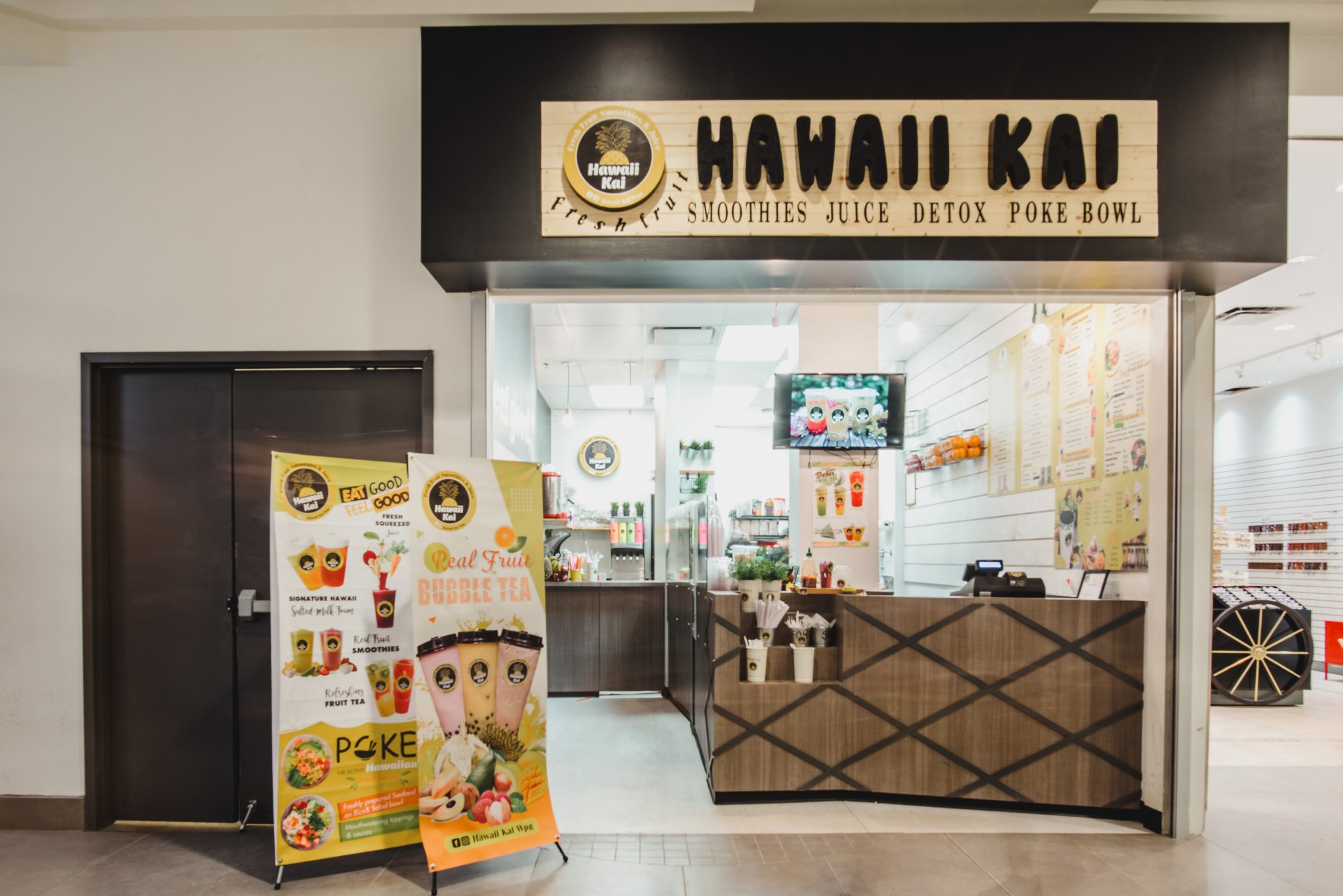 We specialize in Real Fruit smoothies and bubble tea, freshly squeezed juice from fresh fruit and squeezed in front of you to retain all the nutrition. We also offer Hawaiian healthy fast food Poke Bowls with all freshly hand cut vegetables, sushi graded Raw Salmon from Vancouver. Grilled Chicken, Vegan Tofu, Shrimp and no protein options also available. Ask for Gluten Free, Dairy free options. Best quality and service for a quick and healthy lunch spot in downtown Winnipeg. 
Real Fruit Smoothies
Freshly Squeezed Juice
Real Fruit Bubble Tea/Boba
Poke Bowl
Salad
Located next to the food court, second level
View their menu here.
Order via DoorDash or SkipTheDishes.