204-949-1188
(Pharmacy: 204-949-9577)
Website
Main Level



Business Hours
Monday – Friday: 7am – 9pm
Saturday: 9am – 6pm
Sunday: 12pm – 5pm
REVISED COVID HOURS:
Monday – Friday 8am – 6pm
Saturday 10am – 5pm
Sunday 12pm – 5pm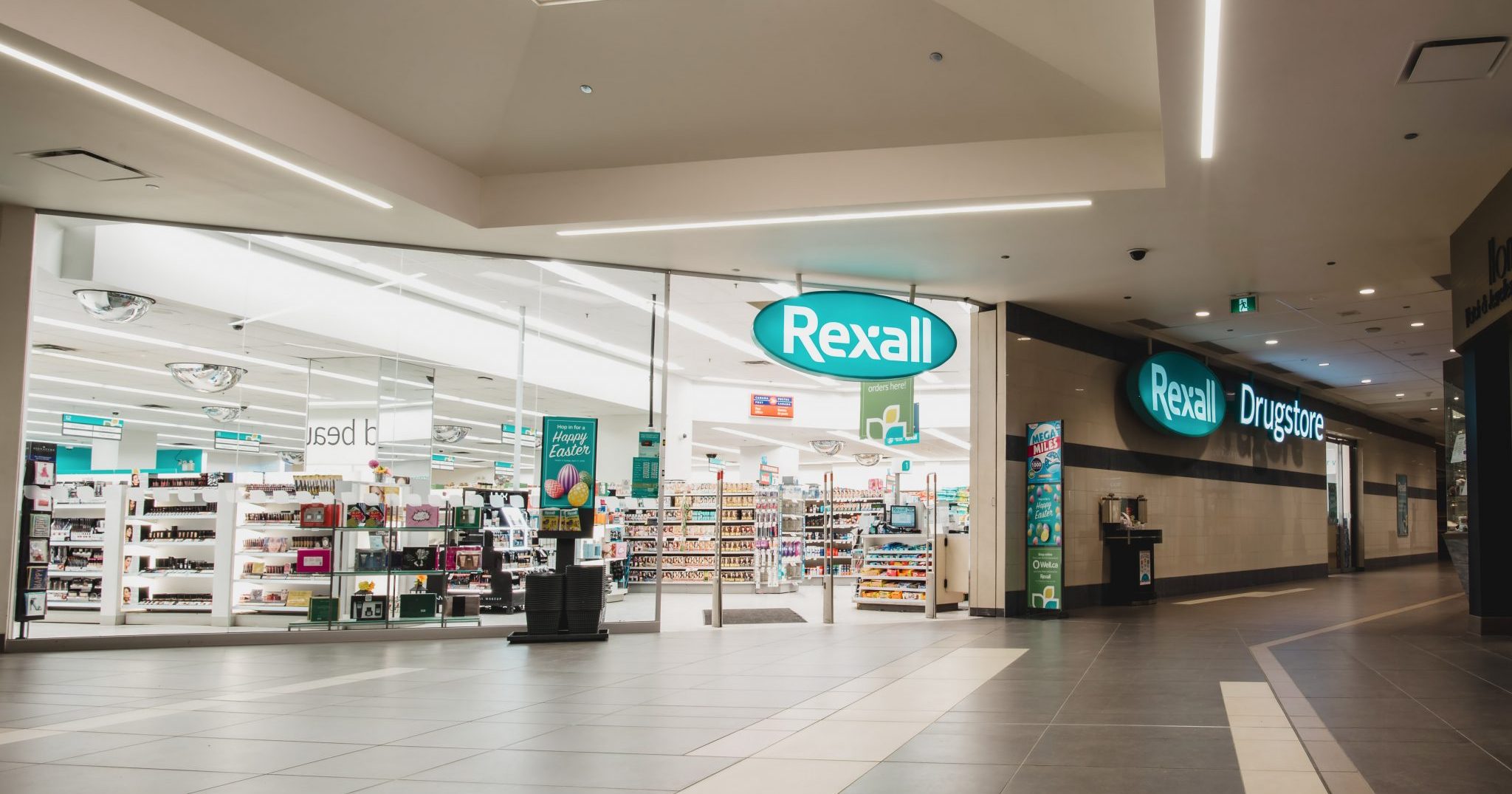 At Rexall PharmaPlus, our mission is to be more than just a pharmacy. We're committed to making our customers feel good from the inside out by offering a variety of services that make life easier. For many of our customers who live downtown, it's not always accessible for them to pick up their prescriptions. Therefore, we offer free prescription delivery to ensure that their wellness is taken care of.
Our customers privacy is also of the utmost importance. We offer a private consultation room, whether it's for discussing our Ready-2-Quit smoking program or any other health and wellness advice we can provide.
Along with our dedicated pharmaceutical staff, we also have beauty consultants as well as retail staff who can help with picking out groceries or advice for our specialty items such as gluten-free, homeopathy and naturopathy products.