204-691-0988
Website
Second Level (food court)



Business Hours
Monday – Friday: 10am – 7pm
Saturday: 11am – 6pm
Sunday: Closed
REVISED COVID HOURS:
Monday – Friday 11:30am – 2:30pm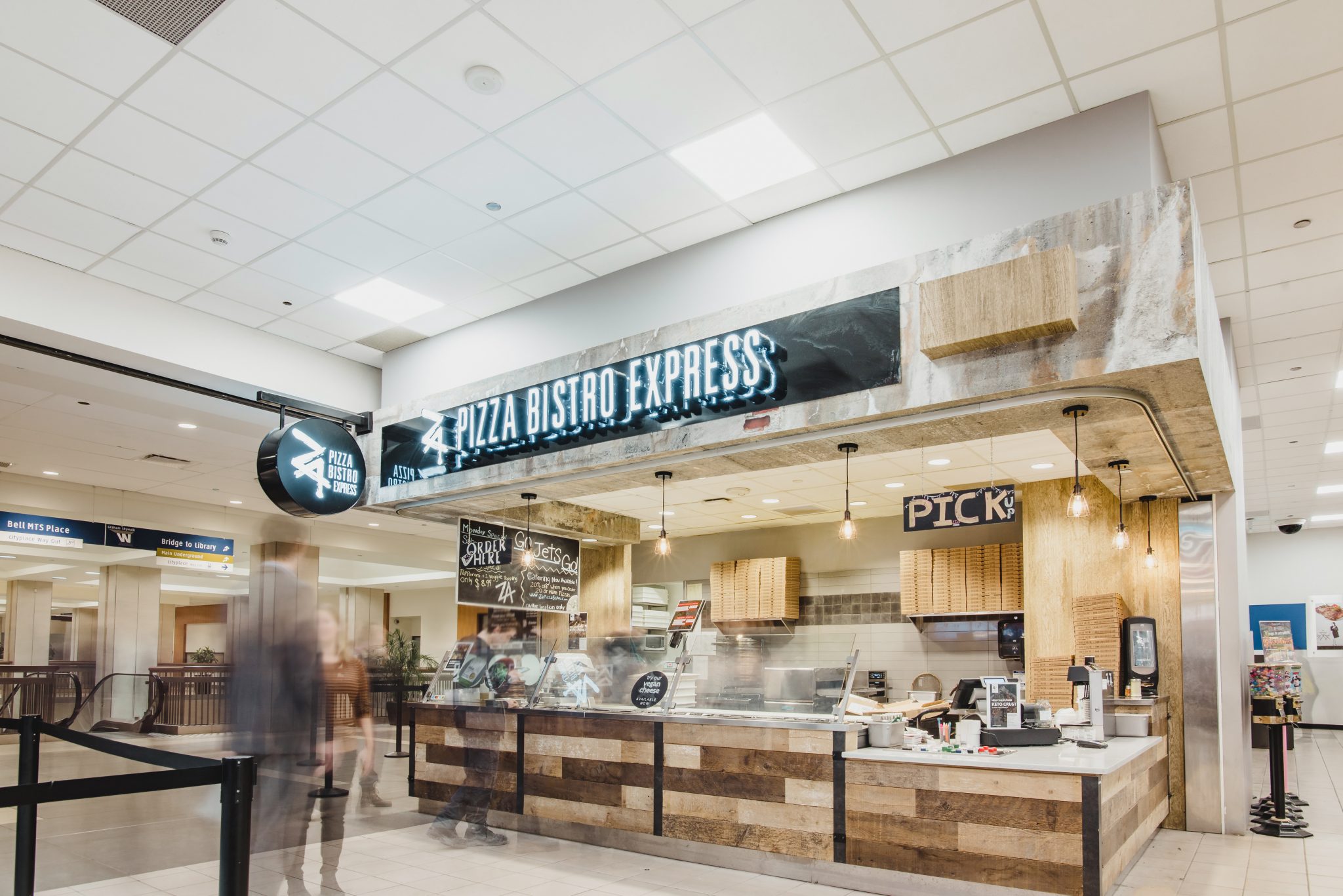 Za Pizza Bistro is a fast casual pizza restaurant specializing in create your own artisan pizzas for one price. The Express bistro is a new take on their flagship restaurant that offers diners custom, fired pizza to-go. They also have dessert pizzas (see photo to the right of Oreo Explosion) topped off with ice cream.
HOW TO ORDER YOUR ZA:
Start by selecting your favourite type of crust (original, whole wheat or gluten-free). All of the dough is "made fresh in-house" with a 24-hour fermentation period featuring a thin crust. From here, you choose your sauce (7 different kinds), cheese (7 types, including a vegan cheese), and finally unlimited toppings (over 25 options, from dry cured pepperoni to fresh-cut veggies).
CUSTOM + FAST + FIRED:
After creating your own artisan pizza, it goes into a special high heat gas fired oven (fires up to 700 degrees) and cooks the pizza in under 5 mins.