Website
Second Level (food court)



Business Hours
Monday – Saturday: 10am – 6pm
Sunday: 12pm – 5pm (optional opening)
On days of events at Canada Life Centre,
open hours may differ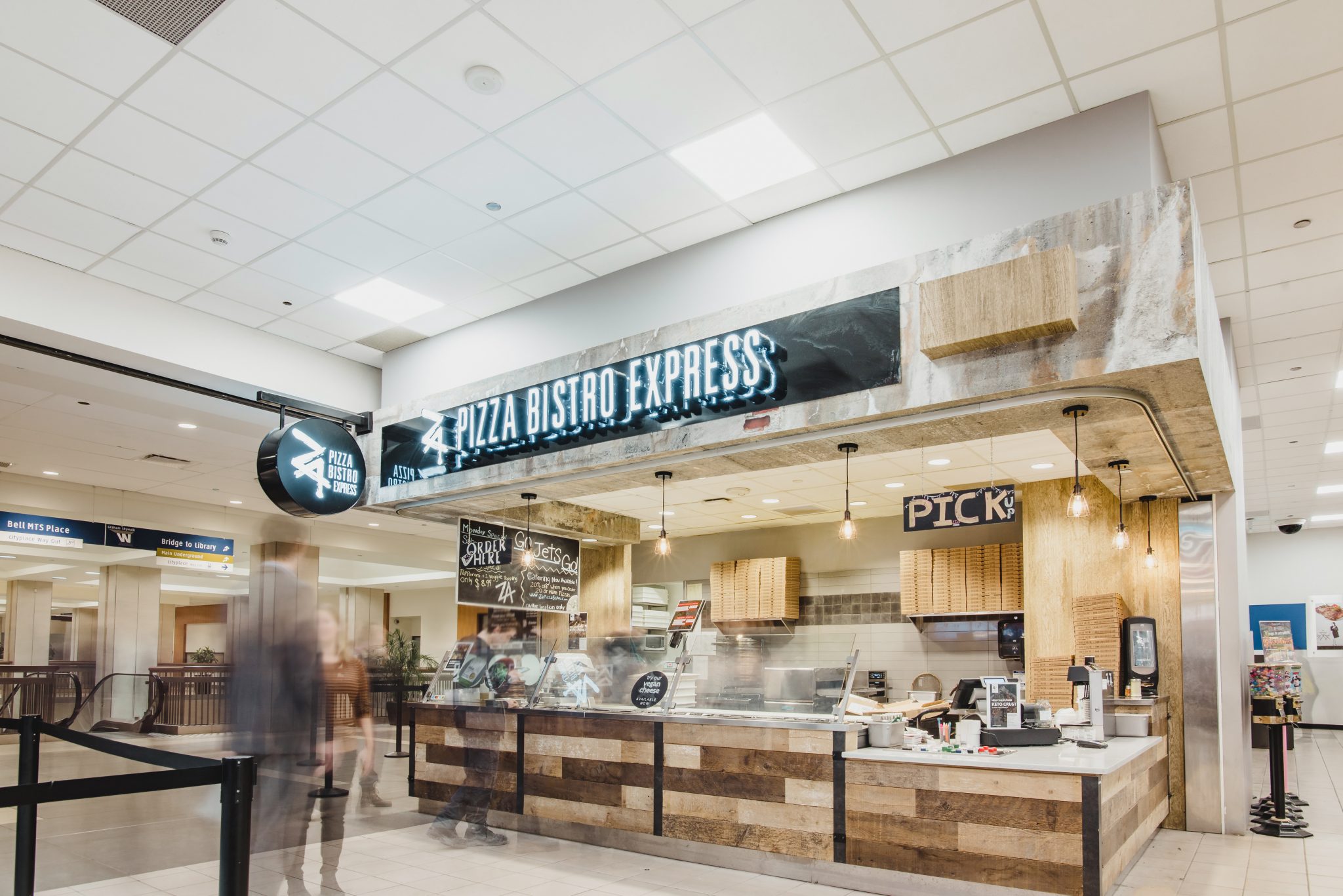 Za Pizza Bistro is a fast casual pizza restaurant specializing in create your own artisan pizzas. The Express bistro is a new take on their flagship restaurant that offers diners custom, fired pizza to-go. They also have dessert pizzas (see some options below) topped off with ice cream.
Select your thin crust, sauces and the freshest toppings sourced locally and made fresh for you every day.
With over 45 ingredients to choose from, you can design your pizza for whatever you are in the mood for.… and our wood fire oven cooks your pizza within minutes.
HOW TO ORDER YOUR ZA:
Start by selecting your favourite type of crust (original, whole wheat or gluten-free). All of the dough is "made fresh in-house" with a 24-hour fermentation period featuring a thin crust. From here, you choose your sauce (7 different kinds), cheese (7 types, including a vegan cheese), and finally unlimited toppings (over 25 options, from dry cured pepperoni to fresh-cut veggies).
CUSTOM + FAST + FIRED:
After creating your own artisan pizza, it goes into a special high heat gas fired oven (fires up to 700 degrees) and cooks the pizza in under 5 mins.
https://www.zapizzabistro.com/
Order for delivery from UberEats, SkipTheDishes or DoorDash.