204-956-5591
Website
Main Level



Business Hours


Monday – Friday 7am – 6pm
Saturday 8am – 5pm
Sunday 11am – 5pm
On days of events at Canada Life Centre,
open hours may differ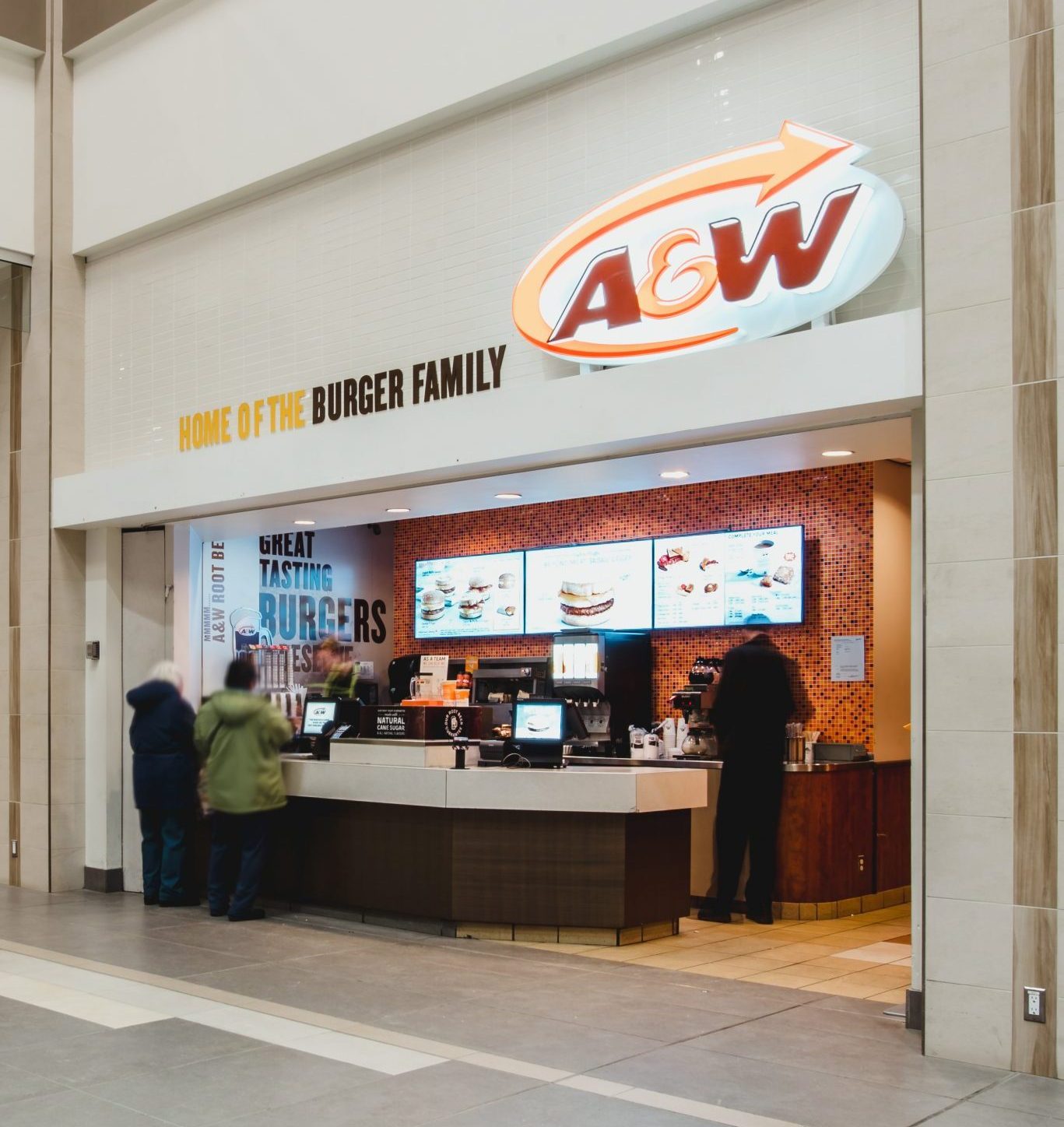 Canada's original—and fastest growing—burger chain.

In many communities, A&W was the first nationally branded restaurant in town. Because we were there first, our drive-ins served as "the place to be" in town. In fact, millions of Canadians today still carry vivid memories of special moments in their lives that took place at their local A&W drive-in. Whether they were kids in the back seat of the family sedan, or just hanging out with their best friends on a Friday night checking out the hot cars, Canadian baby boomers grew up with A&W. It's an enduring friendship that is the source of A&W's continued success across Canada.
At A&W, we're on a journey to source simple, great-tasting ingredients, farmed with care. We're proud to have high standards when it comes to our food and you can taste it in everything we serve. It's all part of our commitment to serve you food you can feel good about.
For us, great burgers come first. So it's only natural that we're the first and only national burger restaurant in Canada to serve beef raised without the use of hormones or steroids. We're also the first and only national burger restaurant in Canada to serve chicken raised without the use of antibiotics. Our eggs are farmed right here in Canada, from hens fed a vegetarian diet without animal by-products. We're also proud to serve organic, Fairtrade coffee blended for us by Master Roaster Van Houtte.
Order for delivery from DoorDash.