204-415-7045
Website
Main Level

Business Hours
Monday – Saturday: 8:30am – 6pm
Sunday: Please call to inquire
REVISED COVID HOURS:
Monday – Friday 11am – 3pm
On days of events at Canada Life Centre,
open hours may differ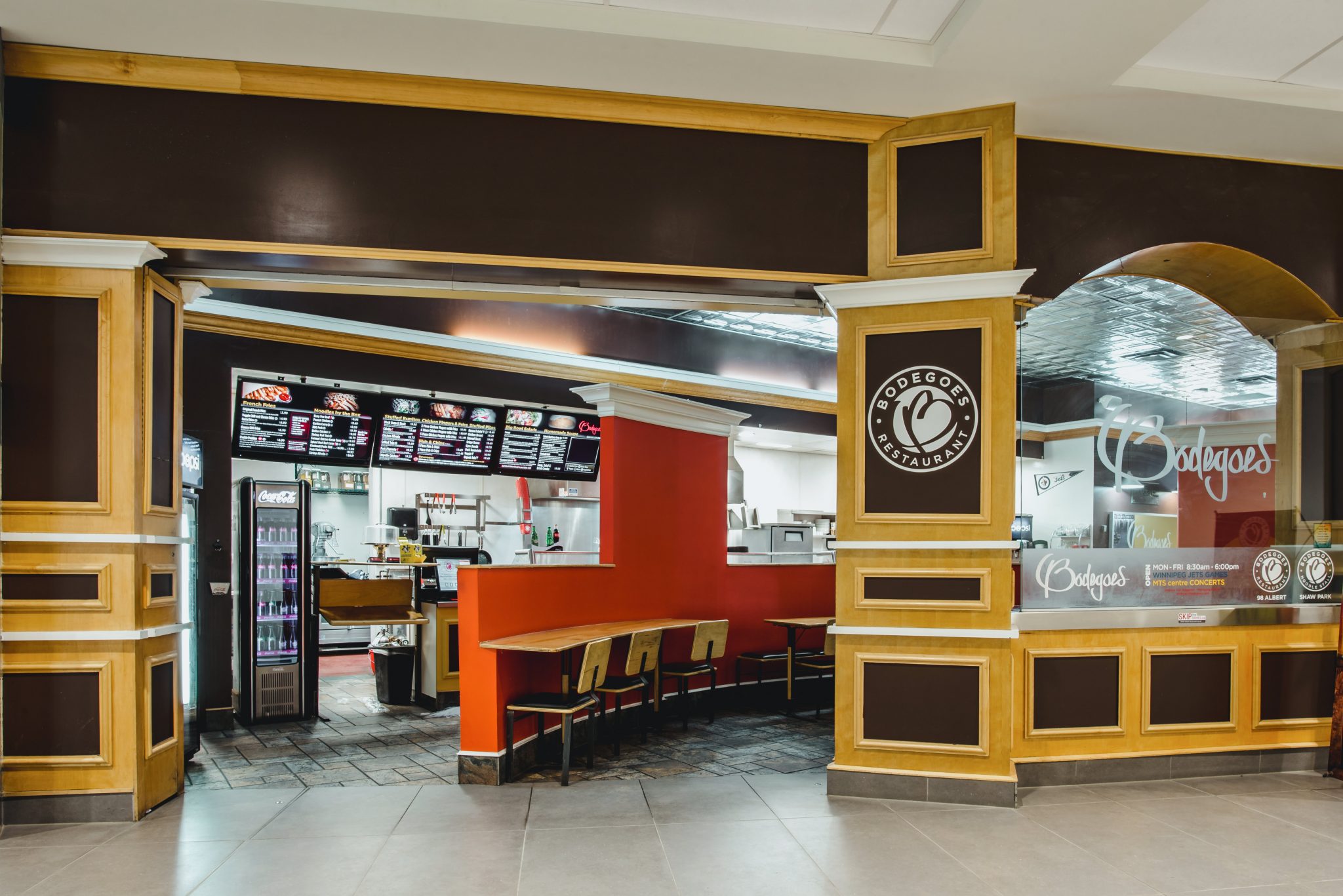 Bodegoes is a fast casual restaurant inspired by global street foods from around the world. With over fifty homemade soups and sauces our customizable menu strives to meet our guests creative and specific mealtime needs and catering cravings.
Our goal to provide our guests with:
A FUN AFFORDABLE FAST CASUAL DINING EXPERIENCE
FEATURING: Homemade Global Street Foods
SERVED: Made to Order in Under 10 Minutes
Bodegoes, inspired by the name bodega, is a common global reference to a local community store. The local bodega story relates to our business in many different ways and allows us to continue to supporting those important community traditions in the present century.
Order pickup via their website, or delivery from DoorDash or SkipTheDishes.